Biomimetic Dentistry
East Lake Advancing Dentistry Principles
"Our core philosophy is to save every bit of your natural teeth utilizing Minimally Invasive Dentistry. With the most advanced materials using the latest nanotechnology products, we can reconstruct your teeth to mimic the same characteristics of natural teeth". The original principle, Adhesive Dentistry in 1955 developed by Buonocore and reintroduced by Ray Bertolotti in 1985 as Adhesion Dentistry. Currently, Biomimetic Dentistry is the modern day phrase for ultraconservative adhesive tooth restoration.
What is Biomimetic Dentistry?
Biomimetic dentistry is a new standard of care that exceeds the current norm in dentistry. Biomimetic literally means to create a lifelike ("bio") copy ("mimetic") of our natural teeth. Our natural teeth are inherently the strongest and most effective structures. With biomimetic dentistry, our goal is to preserve and restore as much of the natural tooth structure as possible.
How is this different from traditional dentistry?
Biomimetic Dentistry takes advantage of new and improved materials & and adhesive techniques to avoid the removal of unnecessary tooth structure. By sealing the tooth from infection & bonding the tooth strongly to prevent fracture, we are able to stop the traditional cycle of dental work leading to more dental problems. Whenever possible, Dr. Eng will choose to restore a tooth with an ultraconservative inlay or onlay instead of a full crown which generally saves drilling away 50-80% more tooth away. With biomimetic bonding techniques, we are able to achieve a 400% increase in bonding strength in composite restorations. Much less of the natural tooth is lost in the process because of this. Additionally, the ceramic materials that are used mimic the natural tooth much better. Of course, any previous full restorations will need full restorations when replacement is needed. The choices for full restorations include metal free, ceramic materials.
The Advantages of Biomimetic Dentistry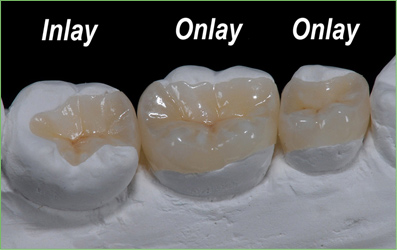 The techniques of Biomimetic Dentistry allow us to:
Conserve as much tooth structure as possible
Preserve tooth vitality and prevent unnecessary root canals
Restore teeth which would traditionally require extraction
Increase the bond strength of our restorations by 400%
Minimize shrinkage stress on the teeth
Eliminate sensitivity
Create long-lasting restorations and prevent complications experienced with traditional approaches
No more metal pins that cause microfractures
Ribbond ceramic mesh fibers used in larger restorations